BioSpectrum partners with suppliers renowned for their innovation and technology, to provide you with a comprehensive urology product offering. Our portfolio includes the latest devices for healthcare professionals.

​
Our Products
Optical Integrity ScopeSafe™ Laser Fibers
---
From Optical Integrity, ScopeSafe ™ Laser Fibers have a built in filtering system which prevents errant energy from entering the cladding of the laser fiber. With other similar products, energy migrates into the cladding of a deflected fiber (e.g. while reaching a lower pole stone) and causes fiber breakage. A breakage allows the energy to escape and burns the working channel of the flexible ureteroscope. ScopeSafe ™ Laser Fiber has a glass ferrule which prevents the Blast Shield on the laser from being destroyed. Clinical Benefit: Prevents injury to patient and staff from fiber breakage. Also provides longer life on a reusable laser fiber.

---
Optical Integrity ScopeSafe™Laser with SoftTip
---
The ScopeSafe™Laser with SoftTip safety sheath from Optical Integrity provides a fixed distance from fiber to stone which provides multiple benefits for surgeon and patient. The advantages of the Safety Sheath are:
Scope-friendly: Fiber tip will not touch the scope's working channel, reducing scope damage and passes easily through a flexed scope multiple times, eliminating the need to back out the scope for fiber insertion
Durable: Eliminates fiber tip degradation and potential for total failure
Ease of Use: Provides the ability to safely touch and manipulate the stone
Ruler: Millimeter graduations on Soft Tip jacket provide stone measurement capability
Indicator: Designed mark provides a reference point of the fiber position within the scope
Fiber Anatomy

The Excalibur fiber employs four separate layers of material including a glass core, glass cladding, coating and protective outer tubing, also referred to as the buffer layer. These elements work together to prevent stray laser energy reaching beyond the outer layer and also damaging the fiber.

Fiber Filter and Blast Shield

The filter prevents stray laser energy from entering the fiber's cladding layer. Too much energy in the cladding layer could cause energy to spill over into the coating layer potentially causing major thermal damage to both the fiber and the scope. A glass ferrule serves as a blast shield to protect the laser's optics from damage.
---
Universal Access Sheath
---
Short radiopaque dilator - allows for safe and effective positioning
Low profile shoulder - atraumatic design increases patient safety
Dual braid design - gives distal flexibility combined with proximal pushability
Hydrophilic coating - for smooth entry and tracking
Dilator retaining clip - keeps dilator secure during insertion
---
Sacred Heart Medical Stone Baskets
---
From Sacred Heart Medical, our stone baskets provide high quality, single-use retrieval devices for endourology. The focus is on high performance specialty devices for use with small diameter scopes (working channel < 4 Fr). Product Benefits:
Five basket design geometries – gives flexibility and ability to treat different kidney stone morphologies.
Award winning design – allows independent rotation of basket and high tactile control aiding intraoperative function.
Emergency release feature - enables quick and easy removal increasing patient safety.
Ultra flexible Nitinol and Stainless Steel variants available
Comprehensive basket and wire length sizes available
Download the Sacred Heart Medical Stone Basket brochure.
---
Stents & Guidewires
---
Supplying a full range of polyurethane stents our focus is on products which provide excellent biocompatibility, pushability, high ring stability, kink resistance and a low tendency of encrustation.
Radiopaque - guides and enables advanced positioning
Intra- and extra-lumenal hydrophilic coating
Available for a number of anatomical sites and indications
Wide variety of diameters, pigtails, open and closed ends
We stock a wide selection of Nitinol and Stainless Steel guidewires, please contact us for more information.
---
Laser Accessories
---
BioSpectrum stocks a variety of laser accessories to support the laser portfolio. Laser Goggles
Certified Holmium-YAG, Green Light, Diode and CO2 laser goggles available.
Ergonomic and comfortable design options.
Free of charge customisation (e.g. name, theatre, department).
Laser Fibre Cleavers
Compatible with a wide range of laser fibres
Autoclavable
Four per box
Laser Fibre Strippers
Available for 200, 272, 300, 365, 550 and 1000µm laser fibres
Autoclavable
---
WellLead Medical ClearPetra System
---
The ClearPetra System for Continuous Flow Lithotripsy from Well Lead Medical is designed for the effective and efficient treatment of urinary stones using Negative Pressure Aspiration through an oblique side port on the ClearPetra sheath. Common problems faced during endoscopic lithotripsy include stone repulsion, obscured visual field, difficulties in extracting residual stone fragments and high intra-luminal pressure in the urinary tract. The benefits of the Clear Petra system include:
Reduction in intra-luminal pressure:

A vortex is created by the continuous irrigation and suction. It reduces the operational (intra-luminal) pressure and reduces the risk of surgery.

No more stone repulsion:

Effectively prevents retrograde stone migration with negative pressure aspiration while at the same time removing stone fragments.
I

mproved visual field:

Under the continuous irrigation and suction, bleeding and dust storm from stone pulverisation no longer obscure the visual field.

Improved stone clearance:

Stone fragments will aggregate at the distal end of the ClearPetra sheath instead of scattering and are removed through the oblique side port on the ClearPetra sheath by the continuous suction.

No additional tools required:

Stone baskets, forceps and anti-repulsion devices are no longer necessary. Under the Negative Pressure Aspiration the stone fragments are evacuated spontaneously.
In addition treatment time is reduced almost by half, and incidence of complications is lowered.

Available for ureteral, nephrostomy and cytoscope procedures.

To find out more download the ClearPetra brochure or watch the video below.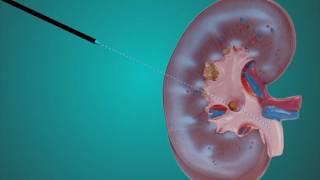 ---
STEMA Endoscopes
---
Using the highest quality German engineering and craftmanship, STEMA has a wide range of resusable Endoscopic instruments and accompanying products for urology specialists which are certified in accordance with the highest standards. BioSpectrum is pleased to offer the following from STEMA to suit your needs:
Scopes
Cyto-Urethroscopy
Laser Cysto-Urethroscopy
Resectoscopy
Urethrotomy
Nephroscopy
Utero-Renoscopy
Lithotripsy
Pediatric Scopes
Hystersocopy
Plus a full range of sterilization tool and other associated urology instruments
View the full brochure by clicking on the image below, or book a product consultation with our expert team.
---
STEMA Bipolar Resectoscopy
---
STEMA offers a full-range of resectoscopes for urology procedures featuring their world class innovation and German engineering. With various sizes and accompanying tools you will find all you need for bipolar resection.
Download the brochure below for more information:
---
Innovex Single-Use Flexible Ureteroscope (The EU Scope)
---
The innovative digital flexible ureteroscope system from Innovex (part of Anqing medical) consists of a single use flexible ureteroscope and reusable digital control unit. An affordable and cost-effective option, the repair and sterilisation costs typically associated with reusable products are eliminated, while reducing the risk of cross contamination and infection for the patient.
Product features:
Field of view: 110°
Depth: 3mm - 1mm
160K Resolution
Passive tip bending
Device locking function
Mutiple outputs: HDMI, DYi, USB 3
To find out more information, download the brochure by clicking on the image below or book a consultation with a member of our expert team.
---
NEW V-Seal Hemostatic Ligation System
---
New from VHMed, experts in Laparoscopy, the V-Seal hemostatic ligation system is designed to be implemented around a blood vesel, lymphatic vessel, other tubular anatomy, or a tissue bundle for permenant occlusion. The ligation system is designed in both titanium and polymer for open and endoscopic surgeries.
Titanium Hemostatic Ligation Clips The V-Seal titanium ligation system is designed with ASTM approved biocompatible titanium material to ensure safe and secure implantation. The clips are designed with four different sizes for the closures of different sized tissues. Polymer Ligation Systems Clips V-Seal Polymer Ligation Clips are designed with advanced implantable polymer materials to provide energy free, cool, secure ligation. The polymer system avoids the thermal spread in energy based ligation system, such as Valleylab or Harmonic systems. Includes a full range of detachable endoscopy and open surgery appliers and removers with or without locking feature. Download the brochure below:
---
---